DESK RESEARCH
My desk research centered around gender bias in entrepreneurship. Specifically the barriers women owned businesses face. One of the most revealing articles is the yearly
State of the Women-Owned Business Report
conducted by American Express. It reveals specific data on how much women owned businesses are grossing, how many employees they have, and what industries they are primarily a part of. The article shows that while it is exciting that the number of women owned businesses are growing, it is important to note that few are grossing over $250,000 a year. Through my research and interviews, I found that the biggest needs for WOBs are funding, networking and being visable in their community.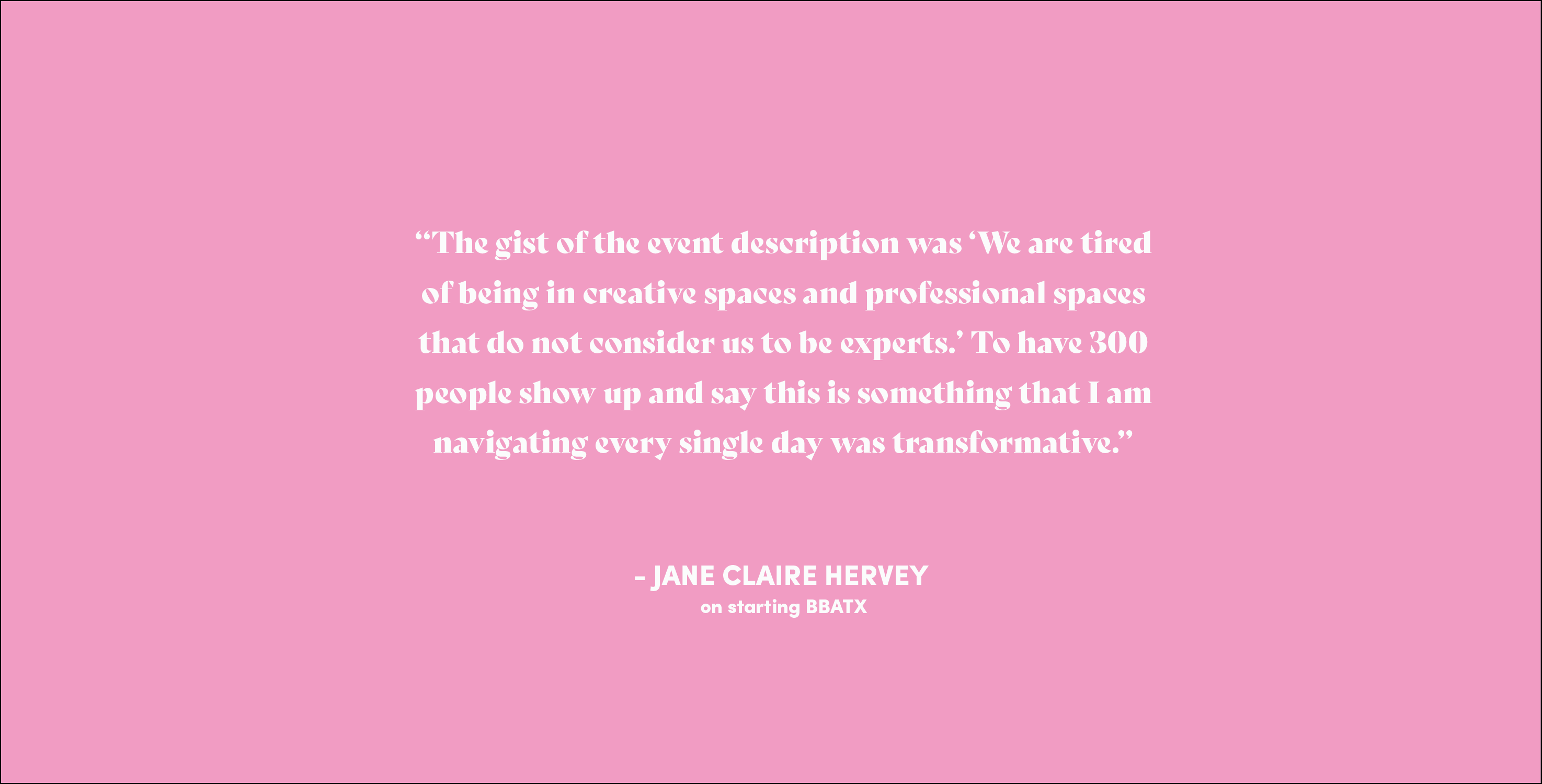 COMMUNITY ENGAGEMENT
I created a bingo card to survey where people in my community were shopping. I wanted to learn if people are aware of which stores are WOBs. Many were able to identify that all the businesses listed are local but only two guessed that all were WOBs. Based on the comments people wrote about why they visited a business on the list, people shop at places that align with something they believe in.
With this information, I shifted the focus of my project from finding resources for female and nonbinary business owners to helping the public support WOBs. In a city like Austin, I think people are receptive to supporting local businesses but the survey showed me that there is a gap in the marketing for WOBs.
ARTIFACT






I found that there is a gap in awareness for women owned businesses in Austin. There is no directory of women owned businesses even though they are registered as women owned through the state. So even if you are seeking out women owned businesses to shop at, they are difficult to find.

I made a series of zines that feature a different WOB each month. Within the zine, I feature an interview with the business owner, photos I took within the store, and information on the barriers WOBs face along with action items on how to support them. On the inside of the zine, there is a map of the WOBs in Austin to drive foot traffic to these stores and potentially amplify their business.

These zines would be free for the public and available in any of the places featured in the zine. If someone is at a business, they can not only learn that it is women owned but they can find other WOBs to visit that they may not have heard of.








SOURCES
Botha, M., Nieman, G. & van Vuuren, J. Int Entrep Manag J (2006) 2: 479. https://doi-org.ezproxy.lib.utexas.edu/10.1007/s11365-006-0011-2
US Chamber Foundation
Sharafizad, J. (2018), "Informal learning of women small business owners", Education + Training, Vol. 60 No. 1, pp. 82-103. https://doi-org.ezproxy.lib.utexas.edu/10.1108/ET-01-2017-0006
https://www.uschamber.com/co/start/strategy/female-entrepreneur-challenges
http://planbeyond.com/2019-smb-owner-report-the-male-female-divide